If you are in the market for a new vehicle, you have several decisions to make. One question you may be asking is, "Are extended warranties worth it?" If you plan on owning your vehicle for a long time, and you like that added peace of mind, then a car extended warranty may be the right choice for you. Suntrup Automotive Group would be glad to explain how car extended warranties work and what is included in the coverage.
---
What Is an Extended Warranty?
If you are worried about unexpected expenses once your factory warranty expires, an extended warranty can help you feel more confident each time you hit the roads of Fenton. Each plan varies, but if applicable, you can select additional coverage like towing or roadside assistance. This safety net can help with any needed repairs that pop up after manufacturer warranty coverage ends.
What Is Covered in an Extended Warranty?
Extended warranties can cover the cost of estimated repairs that your vehicle may need. When you purchase your car's extended warranty, keep in mind that you usually won't get coverage for the same amount of parts covered by your vehicle's original factory warranty. Usually, extended warranties don't cover oil changes, tire rotations, new brakes, and other forms of routine service. Roadside assistance is also something that's usually bought separately from your vehicle's extended warranty. It's important that you ask specifically what your car's extended warranty covers before signing anything or agreeing to purchase the warranty.
Extended Warranties: New Cars vs. Used Cars
You can opt for a new or used car extended warranty. Keep in mind that coverage will vary, and there are a few factors to keep in mind before making a decision:
New Vehicles
If you are considering an extended warranty for your new car, the first question you should ask yourself is, "How long do I plan on keeping the vehicle?" If you plan on driving your car for 10 years or more around St. Louis, then an extended warranty is likely a smart financial decision. If you plan on driving a new car every couple of years, an extended warranty may not be worth the extra cost.
Used Vehicles
If you are considering an extended warranty for a used car, be sure to factor in the reliability of your vehicle. You should also ask yourself how long you plan on driving the used car before opting for something else.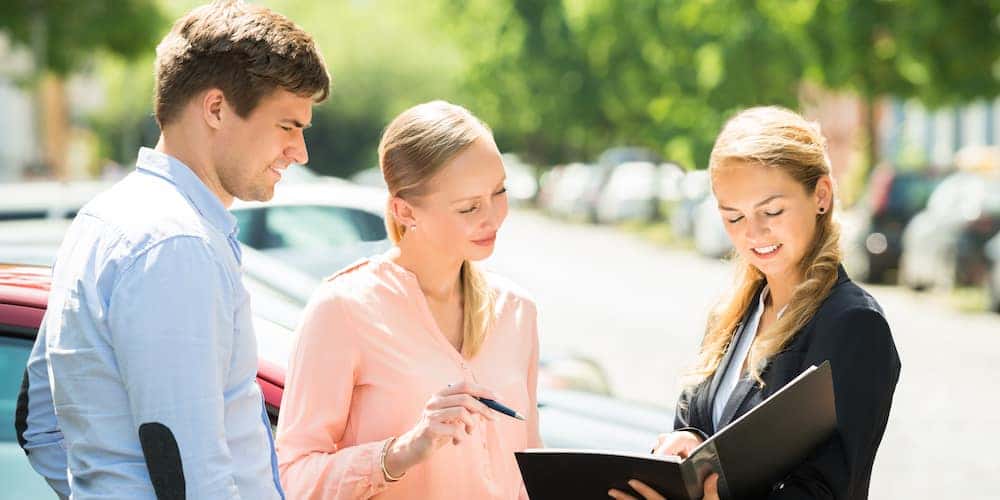 ---
How Much Does an Extended Warranty Cost?
Are extended warranties worth it? The exact price of your extended warranty will depend on several factors, but you can usually expect the price of an extended warranty to range from $1,000-$3,000. For more information on fees, deductibles, and anything else pertaining to the cost of your vehicle's extended warranty, reach out to our finance center at Suntrup Automotive Group near St. Charles.
Is an Extended Warranty Necessary?
Although an extended warranty is not required, it is a beneficial option for many drivers. If you have questions about whether or not it is the right decision for you, do not hesitate to reach out to the experts at Suntrup Automotive Group. Are extended warranties worth it for you? We would be glad to discuss extended warranties further with you, so you can see for yourself if an extended warranty is worth the cost.
Suntrup Automotive Group Makes Financing Hassle-Free
At Suntrup Automotive Group, we'll walk you through the entire financing process, so you know you're always getting a great deal. Get pre-approved online before stopping by the dealership. We can't wait to help you find the car of your dreams! Whether you're looking for new or used cars for sale in St. Louis, we've got you covered! Contact us today if you have any questions.
---
More from Suntrup Automotive Group
St. Louis is a great place to live at any time of year, but there's no way to deny that fall is one of the most seasons for folks who live nearby. In truth, there are so many exciting fall events around St. Louis, that it can be hard to choose just one or pick…

Have you been looking for the best summer events in St. Louis? You don't have to play a guessing game in order to plan your next vacation or day out. Locals and visitors alike have trusted Suntrup Automotive Group to show them to the best local restaurants and springtime attractions, and now, we're bringing you the best…

Once you buy a vehicle, you have to start taking care of it. This includes staying on top of basic vehicle maintenance and having your new or used car serviced when necessary. The Suntrup Automotive Group has several service centers in the greater St. Louis area. Offering detailed service on several makes and models, you'll…