Premium vs. Regular Gas: What's the Difference?

If you want your vehicle to perform at its best on the roads near St. Peters, you'll need to compare premium vs. regular gas! Although both are made from refined crude oil, the main difference between premium and regular gas is that premium products have a higher octane level! Learn more by reading on, and determine if it's right for your vehicle by contacting your local Suntrup service center today.
What is Premium Gasoline?
Premium gasoline is fuel which has an octane level of 90 or higher. The higher the octane level, the more compression is needed for combustion. Some vehicles require premium gasoline in order to function, but if your vehicle does not require premium, it won't offer any significant benefits.
In addition to providing a better performance, premium gasoline keeps your engine cleaner and reduces pollution.
What is Regular Gasoline?
Regular gasoline is the most common type of gas, and at the pump, it's most commonly labeled as "Unleaded". Regular gasoline has an octane level of 87.
Confused as to what this means? In the past, gasoline contained lead which would burn off as the fuel was consumed. Today, all regular (and premium) gas is required to be unleaded, which means that it's better for the environment, and for our health!
The Difference Between Premium and Regular Gas
Here's what you should keep in mind when comparing premium vs. regular gas:
Octane Rating

Failed or inappropriate combustion is usually referred to as engine knocking. When fuel fails to ignite as intended, the results will damage your vehicle over time. This is why some high-performance vehicles require premium.
Engine Suitability

Does your engine have a high compression ratio? Check your owner's manual if you're unsure. If it does, premium gasoline will help to ensure that you get more power out of every engine cycle.
Price

It's no secret that premium gasoline costs more than regular gasoline. In some cases, the price difference can be as significant as 20 to 40 extra cents per gallon!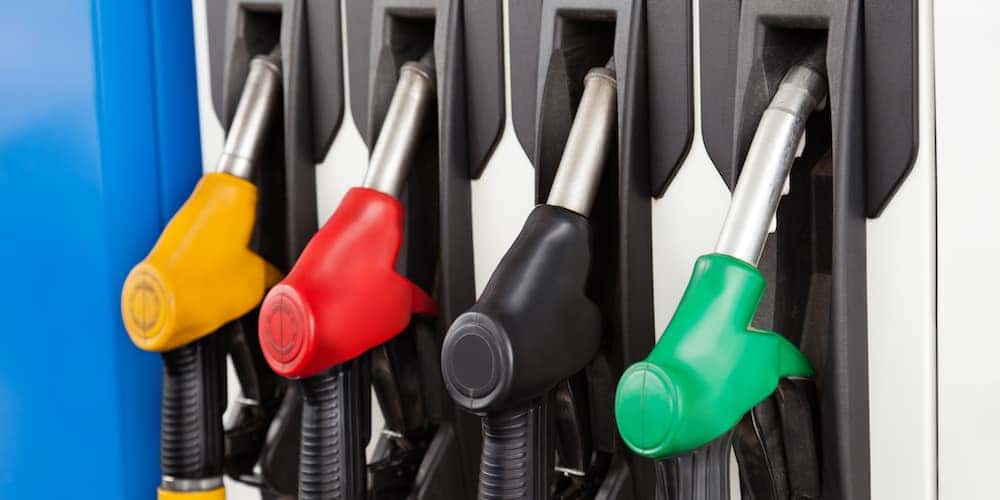 Trying to decide on premium vs. regular gas for your vehicle? Here are a few tips:
If your vehicle does not require premium gasoline, there are no real performance benefits to using it.
If your vehicle does require premium gasoline, you can probably get away with using regular from time to time. However, you might experience reduced horsepower, worse acceleration, or engine knocking.
Premium gasoline is often recommended for vehicles that use turbochargers, but you should check your owner's manual to be sure.
Contact the Suntrup Automotive Group Service Center Today
You've seen the difference between premium and regular gas, but if you still have questions, you can always contact your local service center near St. Charles or Arnold. Would you like to learn more about service and performance? Find out how often to rotate your tires or how often to change your oil with the Suntrup Automotive Group.
---
More from Suntrup Automotive Group
St. Louis is a great place to live at any time of year, but there's no way to deny that fall is one of the most seasons for folks who live nearby. In truth, there are so many exciting fall events around St. Louis, that it can be hard to choose just one or pick…

Have you been looking for the best summer events in St. Louis? You don't have to play a guessing game in order to plan your next vacation or day out. Locals and visitors alike have trusted Suntrup Automotive Group to show them to the best local restaurants and springtime attractions, and now, we're bringing you the best…

Once you buy a vehicle, you have to start taking care of it. This includes staying on top of basic vehicle maintenance and having your new or used car serviced when necessary. The Suntrup Automotive Group has several service centers in the greater St. Louis area. Offering detailed service on several makes and models, you'll…