Do You Need Full Coverage On a Used Financed Car?

As we serve our customers from St. Charles to Jefferson County, we are often asked, "Do you need full coverage on a used financed car?" and "How many years can you finance a used car?" Fortunately, our knowledgeable finance team understands what coverage is needed and how to finance a used car. Learn the secrets to successful financing with our team below and shop like an automotive pro!
---
What You Need to Know About Financing a Pre-Owned Vehicle
In most states, it's not required you leave the dealership with full coverage for your new or used vehicle. But there are a few things you should know before leasing a used car. For example, lending institutions want to make sure their investments are sound and will provide a return.
As a result, full coverage is mandatory for many lenders regardless of whether the car is brand new or has minimal use. Agreements will be in place when you finance any vehicle. The contracts will stipulate the length of time you will have to pay the lender until you are legally able to obtain the vehicle's title.
Depending on your financial situation, the period of financing could be three to six years. This means if you've gone through your checklist for buying a car and apply for financing for a term of four years, the lender will keep the title of the vehicle until those four years are up.
In many cases, full coverage depends on the finance period's entire term. If we were to use the example above, that would mean your pre-owned vehicle would have full coverage for the four years.
---
How Long Can You Finance a Pre-Owned Vehicle?
The list of guidelines for buying a pre-owned vehicle isn't long. However, many Fenton drivers have additional questions like how many years can you finance a used car? After you've done your research on used vs. certified pre-owned vehicles and decide on your next car, truck, or SUV, you'll provide the necessary information to our finance experts who will then contact lending institutions on your behalf. This will be the first step in the process.You may need to provide:
A valid driver's license
Proof of insurance
Proof of income (i.e., bank statements or pay stubs)
Existing documentation for your current vehicle if necessary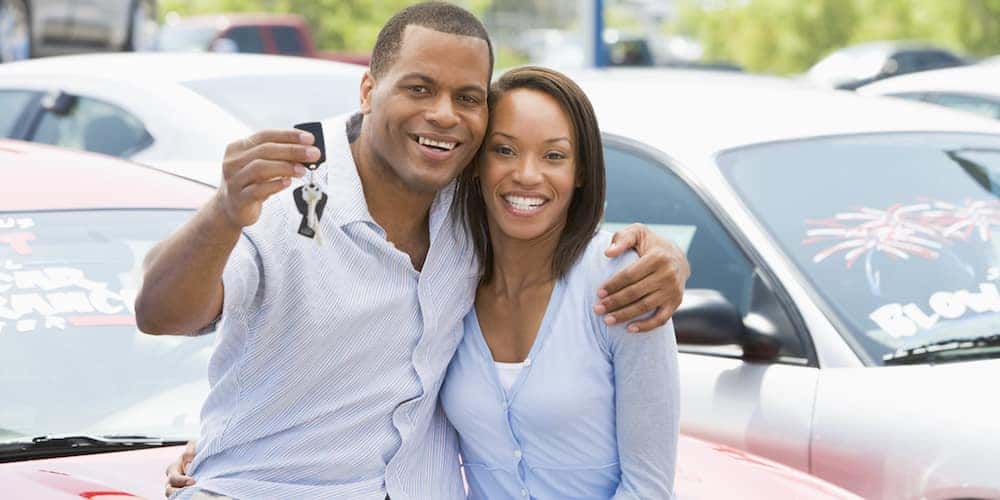 The terms and duration of financing will depend on certain factors like credit and the amount of your down payment. When you work with our team, you will find the perfect purchase plan to upgrade your St. Louis commute in no time!
---
Finance Your Used Car at Suntrup Automotive Group Today!
Now that you can answer the question, "Do you need full coverage on a used financed car?" You can be assured that financing a pre-owned vehicle doesn't have to be complicated. Contact us to speak with one of our finance experts or to go over how many years you can finance a used car and your best purchase options. With our extensive inventory of used vehicles, you can choose from some of the best used cars in St. Louis. Visit us today!
---
More from Suntrup Automotive Group
When you have bad credit, the car finance process may seem intimidating. While most guides are written for those with great credit, the team at Suntrup Automotive Group can work with you – even if your credit score is less than ideal. What's the best credit score to finance a car? Find out what lenders are looking…

St. Louis is a great place to live at any time of year, but there's no way to deny that fall is one of the most seasons for folks who live nearby. In truth, there are so many exciting fall events around St. Louis, that it can be hard to choose just one or pick…

Have you been looking for the best summer events in St. Louis? You don't have to play a guessing game in order to plan your next vacation or day out. Locals and visitors alike have trusted Suntrup Automotive Group to show them to the best local restaurants and springtime attractions, and now, we're bringing you the best…