Can You Lease a Used Car?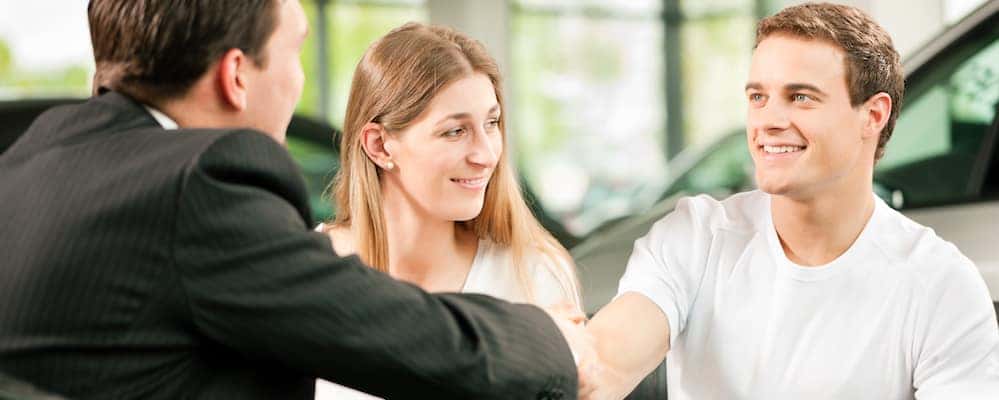 Used car leasing is not a common practice, but some dealerships do offer it. Typically, a used vehicle that can be leased will be part of a certified pre-owned program. Brands that explicitly do not offer used car leases are GMC, Cadillac, Ford, Chevrolet, and Buick. Curious about leasing a used vehicle? Contact Suntrup Automotive Group, serving St. Charles and beyond.
Used Car Leasing Facts
If you're looking for lower monthly payments and the freedom of a lease contract, a used car lease is a good choice. Keep these points in mind when thinking of leasing a used car:
Which Used Cars Can Be Leased? – Generally, only certified pre-owned vehicles can be leased as a used car. Not all dealerships advertise used lease prices, so it's a good idea to contact us to inquire about them.
Used vs. New Car Lease – You'll get many of the same benefits as you would with a new car lease, with lower monthly payments. When the term is up, you'll have to return the vehicle, as well as keep within mileage limits.
Can I Buy a Used Car After I Lease? – Should a dealership offer used car leases, you can safely assume they'll allow you to purchase the vehicle at the end of the lease. With that, you'll have a lower residual value than you would if performed a lease buyout on a new model.
Insurance for a Leased Used Car – The value of the car will dictate the insurance cost in some manner. Insurance rates could be less per month with a CPO lease.
Though you may pay higher maintenance costs with a certified pre-owned car, those vehicles tend to have more extensive warranty plans that cover important repairs and components.
Learn More About Leasing at Suntrup Automotive Group
View all of our new and used specials available at Suntrup Automotive Group today! Should you have any questions about financing or leasing, the benefits of buying new vs. buying used, or what the best used cars are, reach out to us at or visit our dealership near St. Peters today! Thinking buying might be a better option for you? Consult our guide on leasing vs. buying to make a confident decision.
More From Suntrup Automotive Group
When you have bad credit, the car finance process may seem intimidating. While most guides are written for those with great credit, the team at Suntrup Automotive Group can work with you – even if your credit score is less than ideal. What's the best credit score to finance a car? Find out what lenders are looking…

St. Louis is a great place to live at any time of year, but there's no way to deny that fall is one of the most seasons for folks who live nearby. In truth, there are so many exciting fall events around St. Louis, that it can be hard to choose just one or pick…

Have you been looking for the best summer events in St. Louis? You don't have to play a guessing game in order to plan your next vacation or day out. Locals and visitors alike have trusted Suntrup Automotive Group to show them to the best local restaurants and springtime attractions, and now, we're bringing you the best…