8 Things to Look for When Inspecting a Used Car

These days, it can seem like everyone has a few used car buying tips to offer St. Louis and St. Charles drivers. However, if you're still not sure what to look for when buying used, you're certainly not alone. Inspecting a used car can be scary, but it doesn't have to be. Find out how to choose your next used vehicle with confidence!
Used Car Buying Guide from Suntrup Automotive Group
There are tons of benefits to buying used, but only if you know how to separate the wheat from the chaff. Here's what you should look for when buying a used car like our selection of used BMW, used Nissan, and used Toyota vehicles:
Know the vehicle's history. 

Before you ever get behind the wheel, you should have an idea of the vehicle's age and mileage. You'll also want to ask about the vehicle's service history, and if you can, find out where and how it's been driven in the past. Look up the VIN number and get the best vehicle history report that you can find!

Inspect the tires for wear and tear.

You might be surprised to learn what a car's tires can tell you about its performance. If there's something wrong with the handling, suspension, axles, or wheels, you're going to notice uneven wear.

Check for fluid beneath the vehicle.

Although some cars will drip water through condensation, finding colored fluid underneath a used car is a sign that significant repairs are needed.

Avoid used cars with rust damage. 

Get underneath the car and check the undercarriage and the engine. Rust may seem like a superficial problem, but since it will slowly eat away at your most important components, it should be avoided at all costs.

Let the engine run.

Bring a friend to the dealership or private seller's residence. Turn the engine on, and, with the vehicle in park, rev the engine gently. Have your friend observe with the hood popped open, and ask if they see or hear anything strange.

Take a test drive.

Looking closely at a car can tell you quite a lot, but taking it for a spin will tell you even more. Take note of the acceleration, braking, and handling. Is your car making any strange sounds, emitting strange smells, or pulling in one direction? There's likely a deeper problem.

Bring it to a mechanic.

Most dealerships and private sellers will let you have the used car checked out by a mechanic before you buy. Don't buy a used car with structural damage reported.

Compare the price with similar vehicles online.

Before you start the price negotiations, do your research to ensure that the vehicle's listed purchase price is fair! A trusted resource like Kelley Blue Book can help, but it doesn't have to be the only place you check.
What's the most important thing to remember when you're searching for a used car? Don't let anybody rush you through the process. Buying a car is always a big investment, and you should take your time with it. Learn how to make a used car last longer and more car-buying tips when you visit Suntrup Automotive Group.
Find a Used Car You Can Trust with Suntrup Automotive Group!
Almost every dealership will tell you that they inspect their used cars before sale, and most of them certainly do. However, only the Suntrup Automotive Group network offers four levels of certification, so you can know exactly what to look for when buying used!Get to know your options today:
What's the ultimate used car buying tip? Start your search with Suntrup, and follow our used car buying checklist. Plus, explore more ways to save on a new car, learn more tips like how to finance a used car, and check out some of the best used cars by price at Suntrup Automotive Group.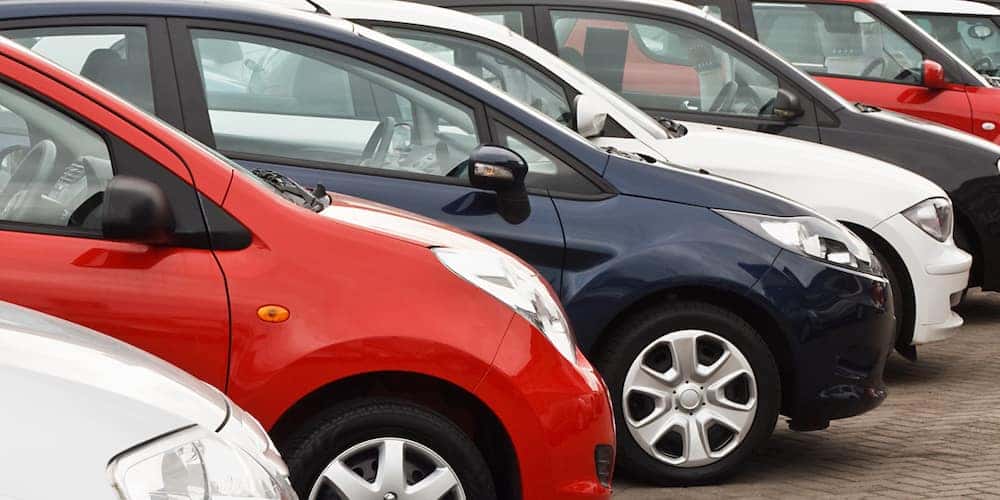 Get Behind the Wheel at Suntrup Automotive Group!
When you drive with us, the friendly faces on our team will be with you every step of the way! Unlike most private sellers and some competitors, we want your used car buying experience to be the start of a long-term partnership. That means we deal fairly with all of our neighbors, from Fenton to Jefferson County. Contact us today to set up a visit, or just drive in to your local Suntrup dealership.
---
More from Suntrup Automotive Group
When you have bad credit, the car finance process may seem intimidating. While most guides are written for those with great credit, the team at Suntrup Automotive Group can work with you – even if your credit score is less than ideal. What's the best credit score to finance a car? Find out what lenders are looking…

St. Louis is a great place to live at any time of year, but there's no way to deny that fall is one of the most seasons for folks who live nearby. In truth, there are so many exciting fall events around St. Louis, that it can be hard to choose just one or pick…

Have you been looking for the best summer events in St. Louis? You don't have to play a guessing game in order to plan your next vacation or day out. Locals and visitors alike have trusted Suntrup Automotive Group to show them to the best local restaurants and springtime attractions, and now, we're bringing you the best…