Used Car Buying Checklist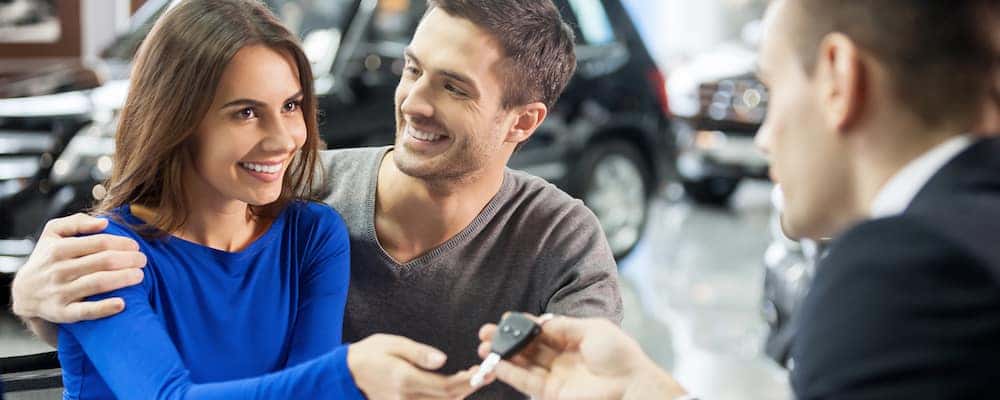 Shopping for a used car might seem daunting, but it doesn't have to be when you follow our handy used car buying checklist. For more tips on used car buying, like how it differs from buying new, turn to Suntrup Automotive Group, your auto experts. Rest assured, there are many benefits to buying used cars. Don't wait to get started!
Used Car Buying Tips
Determine What You Can Afford: A car payment shouldn't exceed 20% of your net pay. Use an online payment calculator to determine how much you can afford before looking at potential vehicles. Remember to factor in the cost of liability insurance and other requirements.
Decide What You Need vs. What You Want: Avoid getting carried away by ranking what you're looking for in a new car. You'll know what features to prioritize when you start shopping.
Do You Research: Before you head to a dealership or private seller, make a list of the car models you're targeting and then go online for some research, including common defects, repair costs, and price points. Remember prices vary by location – a Honda Accord may be worth less in than in Los Angeles.
Know What to Ask: When you approach the seller, you should have the right questions to hand. Why is the car being sold? How many previous owners? What's the mileage? What's the history? These are all things you should know. If you are looking at certified pre-owned models, the dealership should have a vehicle history report that you can access.
Perform a Physical Inspection: You don't need to be too comprehensive, but at least check the exhaust for black spots or grime, examine the frame for signs of welding, repainting, and other repairs, check the glass for cracks or chips, and then lift the hood to look for corrosion, dents, and other visible damage. Find out what else you should look for with our used car inspection guide.
Take a Test Drive: Take plenty of time to test all components, including steering-wheel alignment, brakes, wipers, lights, air conditioning, and power windows. Drive the vehicle at a variety of speeds – it might handle differently on the highway than it does in the center of .
Let the Team at Suntrup Automotive Group Help You Find Your Next Used Car
Whether you're looking for used models under $10,000, interested in pre-owned specials, or simply need a little further advice on buying used, feel free to contact us. Facing the decision of leasing vs. buying? Allow us to help with our guide. Learn more about the differences between used and certified pre-owned, and stop by your local Suntrup Automotive Group dealership today!
More From Suntrup Automotive Group
Have you been looking for the best summer events in St. Louis? You don't have to play a guessing game in order to plan your next vacation or day out. Locals and visitors alike have trusted Suntrup Automotive Group to show them to the best local restaurants and springtime attractions, and now, we're bringing you the best…

Once you buy a vehicle, you have to start taking care of it. This includes staying on top of basic vehicle maintenance and having your new or used car serviced when necessary. The Suntrup Automotive Group has several service centers in the greater St. Louis area. Offering detailed service on several makes and models, you'll…

If you're wondering what the difference is between CPO vs. used vehicles, you're not alone. Technically both categories of vehicles fall under "used," however, there are important distinctions between used and certified pre-owned that drivers in the St. Louis area will want to be aware of before shopping for their next car, truck, or SUV….