How to Buy a Car in Another State

If you are shopping for a vehicle with Suntrup Automotive Group and you live in a different state, you may be concerned that the car shopping process will be more difficult. Anxiety about registration, taxes, and fees, and geography, along with general car-buying worry should not prevent you from finding the vehicle of your dreams out-of-state. There is no need to worry. It's actually quite simple to purchase a vehicle outside of your home state. Follow this handy guide from Suntrup Automotive Group, and drive home in the vehicle of your dreams in no time.
Registering a Car Bought in Another State
If you live out of state and not in the Green Valley, Saddlebrooke, or Oro Valley area, you may have questions about how to register your new vehicle in your home state. Fortunately, putting your license plate on a vehicle taken over state lines only requires a few pieces of documentation and a trip to the DMV:
Ask for a bill of sale with the purchase price you paid listed clearly and find your local DMV on a website like DMV Near Me.
Along with your bill of sale, you will need to provide a photo ID, proof of residency, and proof of insurance when you visit. Be sure to notify your DMV clerk that you bought your car in a different state with the intent of titling and registering it at your address.
Your clerk will likely return your bill of sale but will keep the title from the state where the dealership is located. You will be asked to pay the appropriate difference in sales tax between the two states.
Watch for your new title to arrive in the mail.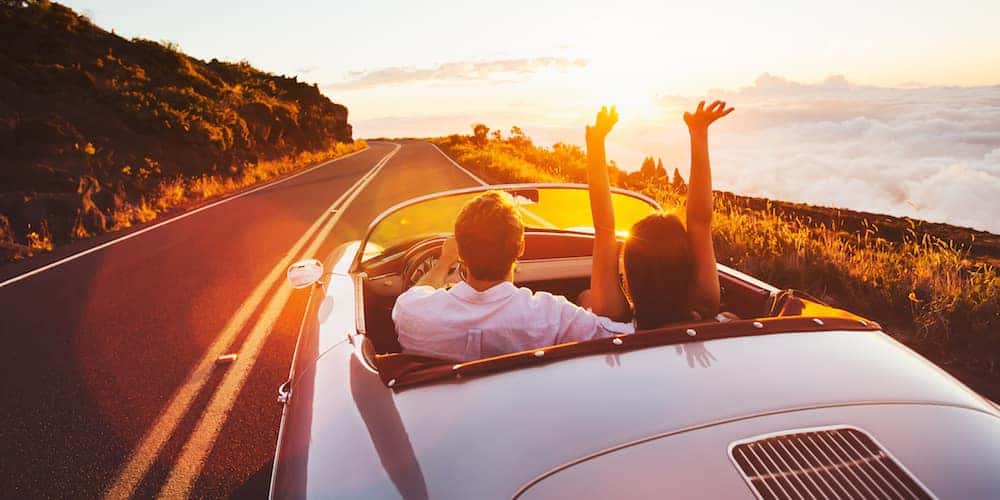 Taxes and Fees on Out-of-State Cars
Your local sales tax, the difference between the tax in the dealership state and your state's sales tax, and any applicable processing fees at your DMV are the only extraneous payments you'll need to make beyond the purchase price of your new car, truck, van, or SUV if you decide to shop with Suntrup Automotive Group. You don't need to be concerned with spending hundreds of extra dollars – the registration process is basically the same. Unfortunately, you'll probably spend no less time in line than you would otherwise!
Things to Do in St. Louis
If you are planning to shop with Suntrup Automotive Group and you live out of state, why not make a trip out of it. There are a lot of great places to visit, fabulous dining destinations, and so much more. You can drive home in the car you have always wanted, and have a fun time with your family or friends. What is better than that?
Shop with Suntrup Automotive Group Today
St. Louis drivers already know Suntrup Automotive Group has outstanding deals on new and used cars. That is why it is such a smart choice to peruse our inventory and stop by in person. Contact us if you have any questions before making the trip to one of our locations. We look forward to meeting you soon.
---
More from Suntrup Automotive Group
St. Louis is a great place to live at any time of year, but there's no way to deny that fall is one of the most seasons for folks who live nearby. In truth, there are so many exciting fall events around St. Louis, that it can be hard to choose just one or pick…

Have you been looking for the best summer events in St. Louis? You don't have to play a guessing game in order to plan your next vacation or day out. Locals and visitors alike have trusted Suntrup Automotive Group to show them to the best local restaurants and springtime attractions, and now, we're bringing you the best…

Once you buy a vehicle, you have to start taking care of it. This includes staying on top of basic vehicle maintenance and having your new or used car serviced when necessary. The Suntrup Automotive Group has several service centers in the greater St. Louis area. Offering detailed service on several makes and models, you'll…