For some drivers, the benefits of buying used vehicles (including used sedans, used EVs, or even used vans) might appear self-evident. After all, used vehicles for sale near St. Louis are almost always less expensive than their brand-new counterparts. Still, price isn't the only factor that you should be aware of when you're trying to make the best possible decision for your drives around Jefferson County and Fenton. Take a look at some of the other factors that drivers consider, today.
Why Buy Used Cars?
In the past, we've pointed out that used cars often offer better value, with a combination of lower depreciation and lower starting costs. We've also noted that since you can choose between model years, you'll have a wider selection of options than if you choose to buy new. From Jeep to Mazda to Toyota and Honda and even used luxury vehicles from INFINITI and more, our used inventory has something for everyone!
Still, we've barely touched on some of the reasons that drivers near St. Louis choose used models. Here are some other important factors:
One of the major benefits of buying a used car is that you can see how comparable models have held up over the same time span. Independent researchers collect information on the most reliable used Hyundai models and more, but you'll have to go with your gut (and with the brand's reputation) if you select a new model.
Saving on insurance costs is another major win for used car buyers. Since the starting costs of used vehicles are much lower than the costs of comparable new ones, your savings on these important monthly payments will be almost automatic.
If you choose to buy used, you'll encounter fewer unexplained issues with your model. Since these models have been on the road for a while, anything that could go wrong has probably already happened to one or more drivers. You can often find the answers you need with just a little searching.
Buying a used vehicle, like one of our used cars with AWD, can give you access to more features you might not otherwise be able to afford.
If you choose a new car, drive it for a few years, and then choose to switch to another new model, you'll take a big financial hit through depreciation. This correlates to a new benefit that we haven't discussed yet: it's easier to experiment and try out new models if you purchase used vehicles.
On top of all this, drivers who choose used will find it easier to get approved for an auto loan, even if they need to improve their credit before they buy. Explore our certified used SUVs, cars, trucks, and more at Suntrup Automotive Group to find a used vehicle that's just right for you and won't exceed your budget.
Is Used Car Buying the Right Choice?
For more car-buying tips like lease takeovers, visit Suntrup Automotive Group.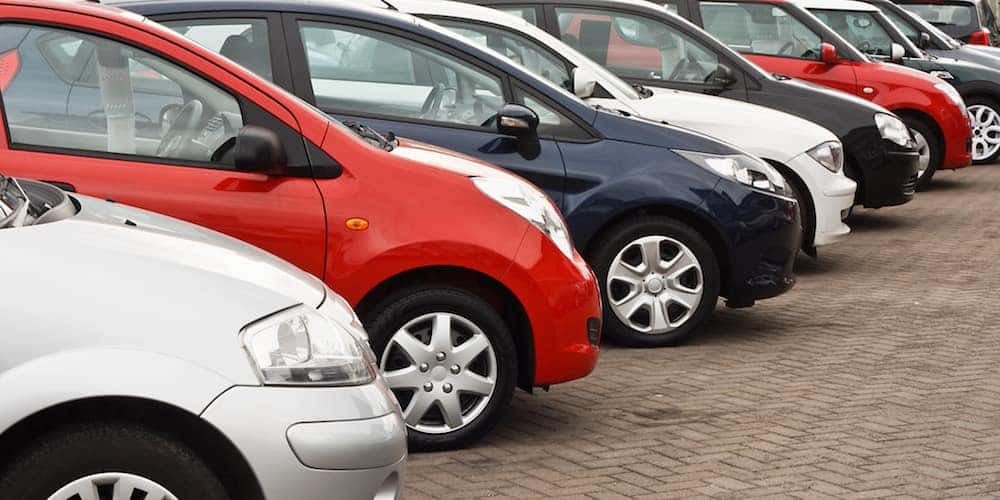 Explore the Benefits of Buying a Used Car with Us!
Now that you've seen why drivers all over the St. Louis region decide to purchase used cars, we'd imagine that you're eager to get started! Explore our full used vehicle inventory or check out our pre-owned special offers today. Alternatively, you can search for a model priced under $10K or select a supremely-reliable certified pre-owned model. Why buy used cars with our team? We'll help to guide you through the process from start to finish.
Once you've found the vehicle you like, simply contact your local Suntrup dealership to set up a test drive. We'll even help you apply for used vehicle financing when you're ready! Find excellent used cars through our used Ford or used Volvo inventory today!