What Does Certified Pre-Owned Mean?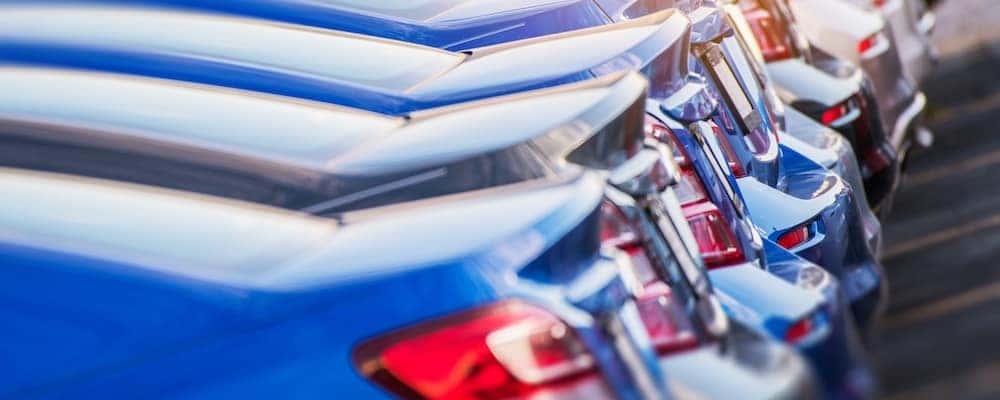 Certified pre-owned (CPO) means that a used car, truck, or SUV has the manufacturer's stamp of approval. Every late-model, low-mileage CPO vehicle must pass a rigorous inspection in order to be certified, and each comes with a wide range of benefits, including warranty coverage. By choosing a certified pre-owned vehicle, St. Louis area drivers can eliminate the risk involved in a used car purchase, while enjoying many of the perks that usually come with a new car. Explore the CPO benefits, and visit Suntrup Automotive Group to test drive one of the fine vehicles in our certified pre-owned inventory today!
What Are the Certified Pre-Owned Benefits?
While every automaker has their own unique CPO program, the benefits that St. Charles area buyers can expect will almost always include:
Late Model/Low Mileage Vehicle – CPO vehicles must be like new, generally no more than 4 to 6 years old, with less than 40,000 to 80,000 miles.
Multipoint Inspection – Each vehicle undergoes a thorough multi-point mechanical and appearance inspection and reconditioning, which must be performed by a factory-certified technician.
Vehicle History Report – Most CPO programs also include a free vehicle history report, so you can rest assured that the car has a clean history and title.
Warranty – Coverage usually includes the remaining balance of the new car warranty, in addition to a CPO warranty that can offer bumper-to-bumper and/or powertrain coverage with 0% deductible.
Roadside Assistance – A 24/7 roadside assistance package is included, covering emergency fuel delivery, jump starts, emergency lock-out protection, free loaner vehicle, towing, trip interruption protection, and more.
Special Financing – Eligible buyers can receive special CPO financing.
What Does Certified Mean for Me?
As we noted above, every certified pre-owned vehicle includes certain benefits for drivers. However, the answer to the question "What does certified mean?" will still vary significantly between manufacturers! Since the Suntrup Automotive Group network allows drivers to choose between popular makes like Volvo, Kia, and Buick, we wanted to touch on a few of the key differences between these programs.
Drivers who choose a CPO Volvo will enjoy a warranty that lasts for seven years or 100,000 miles from the vehicle's original date of first service. It's also fully transferrable to another owner, a fact which should help you get a higher resale value.
The Buick CPO warranty lasts for six years or 100,000 miles from the vehicle's date of first service. Although it isn't fully transferrable, this brand is still a very smart choice for drivers concerned with reliability. That's because Buick has earned 5 stars out of 5 from J.D. Power's reliability experts.
Kia models can only be certified when they have fewer than 60,000 miles, which means they're often significantly newer than competing CPO options. Impressively, a Kia CPO includes both a 6-year/72,000-mile comprehensive warranty and a 10-year/100,000-mile limited powertrain warranty, both dated from the vehicle's first day in service. Even more impressively, both a transferrable to a second owner.
The Suntrup Automotive Group network gives you tons of options! To find a dealership that offers the CPO program you most desire, just visit our homepage and scroll down to check out our ten locations.
Manufacturer's Certified vs. Suntrup Certified
Here at the Suntrup Automotive Group, we're proud to say that we work with drivers from all walks of life. To help connect more drivers with the vehicles that are right for them, we've designed three additional levels of certification. Although manufacturer's certified vehicles are the only ones which technically qualify as official certified pre-owned vehicles, choosing any of the following options can be a great way to drive with more confidence:
Manufacturer's Certified vehicles have passed inspections designed by the factories which built them in the first place. Here, we also refer to these vehicles as "Green Tag" options.
Suntrup Certified vehicles must pass a 60-point inspection which covers the causes of almost all common issues and breakdowns. These vehicles might also be listed as "Yellow Tag."
Below that level, we have the Suntrup Premium certification. Premium vehicles have all received a 30-point inspection, and they are usually identified with the "Orange Tag" label.
The Suntrup Economy vehicles receive a 7-point inspection. Although this might seem minimal, the low prices assigned to these "Red Tag" vehicles allow even the most tight-budgeted drivers to travel with more confidence.
Test Drive a CPO Vehicle Today at Suntrup Automotive Group
Choosing a certified pre-owned vehicle adds confidence and peace of mind when shopping for a used car. At the Suntrup Automotive Group we carry CPO vehicles from BMW, Hyundai, Volkswagen, Ford, Kia, Nissan, Ford, Buick, GMC, and Volvo. With so many cars, trucks, and SUVs to choose from, Fenton area drivers are sure to find the vehicle that best suits their needs and at a budget-friendly price.
Learn about leasing a used car, and explore the differences between a used car and a certified pre-owned vehicle, then browse our used vehicle specials to find some of the best deals in the St. Louis area. If you have any questions or would like more information on our models or local events happening this spring, please don't hesitate to contact us.
More from Suntrup Automotive Group
When you have bad credit, the car finance process may seem intimidating. While most guides are written for those with great credit, the team at Suntrup Automotive Group can work with you – even if your credit score is less than ideal. What's the best credit score to finance a car? Find out what lenders are looking…

St. Louis is a great place to live at any time of year, but there's no way to deny that fall is one of the most seasons for folks who live nearby. In truth, there are so many exciting fall events around St. Louis, that it can be hard to choose just one or pick…

Have you been looking for the best summer events in St. Louis? You don't have to play a guessing game in order to plan your next vacation or day out. Locals and visitors alike have trusted Suntrup Automotive Group to show them to the best local restaurants and springtime attractions, and now, we're bringing you the best…