Should I Buy or Lease?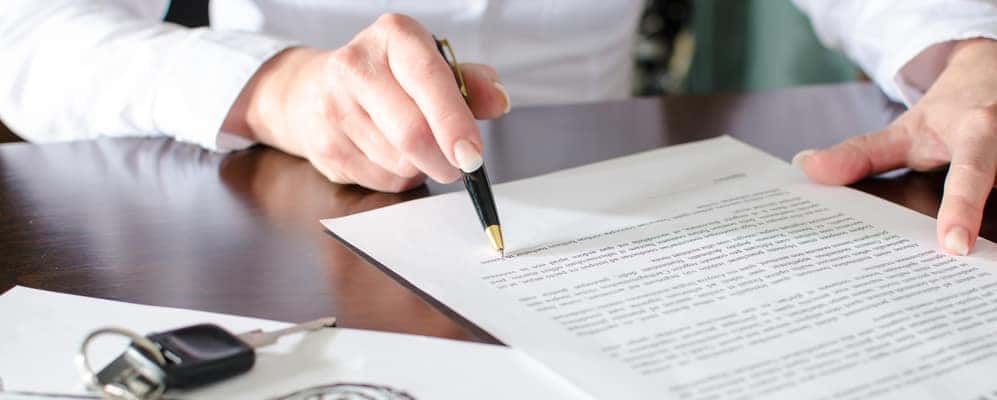 If you're shopping for a new vehicle to upgrade your Missouri area commute, you may be trying to decide whether to buy or to lease. It's an important decision, but it really comes down to your personal preference and which is the better fit with your budget. When looking at leasing vs. buying you'll find that there are benefits to both. Let's explore the differences between financing and leasing, so you'll know which to choose when you visit us at Suntrup Automotive Group.
Benefits of Buying
No Mileage Restrictions: A vehicle lease comes with mileage restrictions, so if you expect to be doing a lot of driving in and around St. Louis, buying may be the better choice.
Total Ownership: When you buy a vehicle it's yours, and you are free to do whatever you want with it.
Customization: When you own a car you can add custom features and accessories, performance upgrades, or even a new paint job, without restriction.
Ability to Sell: You can sell your vehicle whenever you want since you're not restrained by a lease agreement.
Financing Options: The financing process is a bit simpler than leasing, and you'll have the opportunity to refinance your loan to get a lower interest rate with more affordable monthly payments.
Less Cost Over Time: Buying a new car may be more expensive up front, but when you look at the cost over time, you'll find that the vehicle becomes less expensive to own the longer you have it.
Benefits of Leasing
Lower Payments: The down payment and monthly payments are much lower when you lease a vehicle than when you buy a vehicle.
Less Sales Tax: You'll find that the sales tax rate in most states is much lower when leasing a car. In many cases, you only have to pay tax on the down payment and the monthly payments.
Trade-Ins: Once the lease agreement ends, you'll find that it's easy to trade it in for an upgrade. Just stop by your local Suntrup Automotive Group dealership, pay any remaining fees, and drive away in the vehicle of your choice.
Great Coverage: Warranty coverage and maintenance is part of your leasing agreement. If any warranty-related issue arises, you're covered, as long as you maintain your mileage limit.
Options: By leasing, you can always be behind the wheel of the newest models with the most up-to-date tech features. You'll have a wide range of options, and will be able to drive the vehicle that has all of the features you want.
Explore Leasing and Financing Options at Suntrup Automotive Group
Whether to lease or finance will depend entirely on your personal needs and financial situation. Whichever you choose, you'll find great leasing and financing deals at Suntrup Automotive Group. We'll be happy to help you decide between leasing or financing, or whether you should buy a new car or a used car. If you have any questions about our in-house financing or would like more information on our models or local events going on this spring, please contact us.
We want to put you behind the wheel of the car, truck, or SUV that best suits your needs today, and we're ready to help you figure out exactly how much car you can afford. Remember to consider liability insurance and GAP insurance when you're making your calculations! We also have tips for buying a car out of state.
More from Suntrup Automotive Group
Once you buy a vehicle, you have to start taking care of it. This includes staying on top of basic vehicle maintenance and having your new or used car serviced when necessary. The Suntrup Automotive Group has several service centers in the greater St. Louis area. Offering detailed service on several makes and models, you'll…

Checking your engine oil is a simple way to make sure your vehicle has what it needs for optimal performance. Maintaining proper oils levels allow all your engine's parts to stay lubricated and function properly. Learn how to check the oil level in your car below with the service center at Suntrup Automotive Group, so you can…

Once you purchase a new or used vehicle in the St. Louis-area, it's time to start properly caring for it. To keep your car running smoothly for years to come, it's imperative you keep up with routine automotive service. So if you're asking, "What is my car maintenance schedule", we have you covered. There are general…