Car Maintenance Schedule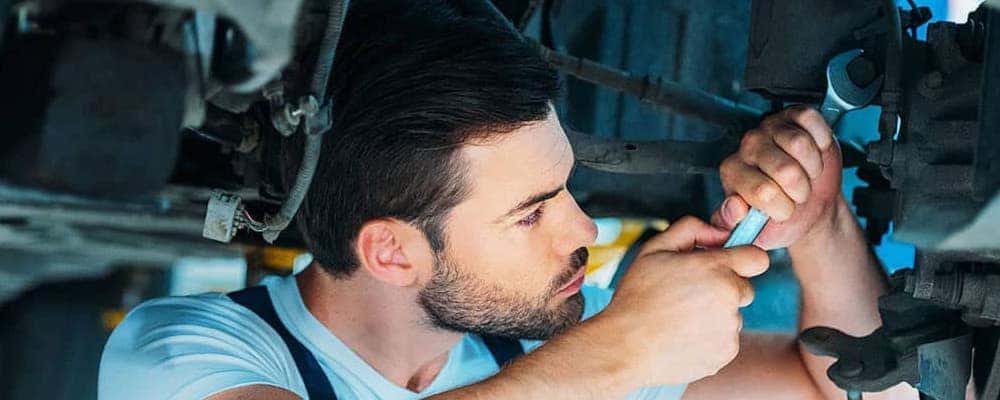 Once you purchase a new or used vehicle in the St. Louis-area, it's time to start properly caring for it. To keep your car running smoothly for years to come, it's imperative you keep up with routine automotive service. So if you're asking, "What is my car maintenance schedule", we have you covered. There are general suggested services to perform at certain mileage/monthly intervals. Read on to find out more!
Every Three Months or 3,000 Miles
Perform these maintenance checks at 3,000 miles or three months:
Automatic transmission, power steering, wiper fluid levels
Replace air filter
Belts, exhaust, and hoses
All lights inside and out
Fuel filter
Tire pressure, tread, and wear and tear
Every Six Months or 6,000 Miles
Along with the preventative maintenance listed above, perform these checks and tasks at six months or 6,000 miles:
Windshield wipers
Polish your vehicle
Car battery and cables
Chassis lubrication
Change your oil and engine oil filter
Every 12 Months or 12,000 Miles
Lastly, on top of the three-month and six-month services, you should perform these maintenance checks once a year, or every 12,000 miles:
Coolant levels
Brake system
Steering and suspension
Transmission fluid levels
Every Month
Some maintenance checks should be performed once a month. These checks and tasks include:
Check tire pressure and tread
Check to see if the check engine light is on
Fill windshield wiper fluid
Make sure all interior and exterior lights are functioning
Clean the interior and exterior of the vehicle
Why Follow a Car Maintenance Schedule?
It's easy to forget that our cars are complex machines that need regular care and attention to function at optimal levels. Without routine auto maintenance, you risk problems on the roads of St. Charles. You could experience breakdowns, small malfunctions, or even accidents due to poor maintenance. Poor maintenance can even lead to expensive repairs and auto parts replacements. Not only does routine preventative maintenance keep your car healthy, it also saves you money.
Get Excellent Service at All Suntrup Automotive Group Service Centers
If your vehicle is in need of maintenance, from simple tasks like an oil change or a jump start, to complex repair jobs and vehicle care needs, you'll find expert technicians with the know-how at our Suntrup Automotive Group service centers. Contact us today or visit one of our service centers with any and all questions, or learn the difference between premium and regular gas today.
More Service Tips From Suntrup Automotive Group
Once you buy a vehicle, you have to start taking care of it. This includes staying on top of basic vehicle maintenance and having your new or used car serviced when necessary. The Suntrup Automotive Group has several service centers in the greater St. Louis area. Offering detailed service on several makes and models, you'll…

Checking your engine oil is a simple way to make sure your vehicle has what it needs for optimal performance. Maintaining proper oils levels allow all your engine's parts to stay lubricated and function properly. Learn how to check the oil level in your car below with the service center at Suntrup Automotive Group, so you can…

Once you purchase a new or used vehicle in the St. Louis-area, it's time to start properly caring for it. To keep your car running smoothly for years to come, it's imperative you keep up with routine automotive service. So if you're asking, "What is my car maintenance schedule", we have you covered. There are general…