Car Care Tips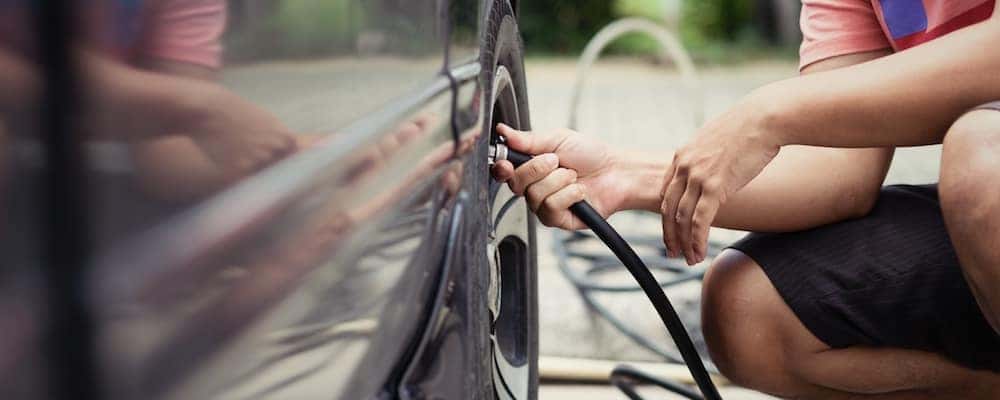 Taking good car of your new or used car can help extend the life of your car for years to come. Beyond making your St. Charles drives safer with preventive maintenance, basic car care also helps keep your car clean and ready for any adventure. Below, we'll go over some basic car care tips, from general maintenance tasks, to proper cleaning and upkeep. Visit Suntrup Automotive Group today in St. Louis for all your advanced car care needs!
Preventive Car Maintenance
You don't have to be a certified mechanic at one of our service centers to do baseline maintenance on your car. Some general tips for keeping your car mechanically healthy include:
Perform an Inspection: Check under the hood, around the wheel well, and under the car, if possible. See if anything sticks out or looks out of place. Inspections can help you find problems before they become worse, especially under the hood or with your tires.
Check and Fill Fluids: From coolant to windshield washer fluid, get used to checking your fluid levels. Keep them topped off so you don't get stuck on the roads of St. Peters with no power steering fluid or no engine coolant.
Maintain Your Oil: Keep up with your oil checks and changes. If you don't change your oil yourself, keep in mind your oil change frequencies found in your Owner's Manual and get it changed at a service center.
Replace Worn Parts: Remember to periodically change your windshield wipers when they get streaky, and replace cabin air and engine filters regularly to prevent issues.
Keep Your Tires in Mind: Rotating your tires is important for their longevity. Rotate them on schedule, and get them replaced should they punctures. It's also a good idea to get a realignment when getting tire service. Also frequently check tire tread, pressure, and wear.
You should also know if your vehicle requires premium gasoline! Some other important tasks to remember include cleaning under the hood of your car. This means checking the battery terminals and cleaning the contacts when necessary. Remembering to change your spark plugs when the time comes is critical to engine health as well! Always check your Owner's Manual for detailed instructions and timelines.
Car Cleaning Tips
It might seem trivial to some, but keeping your car clean on the inside and outside can help overall vehicle health, as well as helping to keep your car shiny and looking great. Some car cleaning tips include:
Properly Wash the Exterior: Make sure to use a cleaner that is designed for washing cars. These can be picked up at any auto service store. Using a washing mitt and wash from top to bottom to prevent spreading dirty water around clean areas.
Polish and Wax: Though polishing is a bit more involved, it's great at removing small imperfections on the vehicle's surface. Waxing your car can help give it a nice sheen. Use a quality wax, rub it into the surface with a circular motion, making sure to remove it with a microfiber towel.
Clean the Seats and Mats: Vacuum, wipe down, and clean your seats and floor mats. Make sure to use a proper leather cleaner if your seats aren't cloth.
Dust the Vents: An important part that a lot of car owners forget is dusting the air vents. This can help get any lingering debris out of your vents and promote better air flow.
Thoroughly Vacuum: Move the front seats back, get into the trunk, remove anything from the interior. Make sure you can access the whole interior and vacuum it thoroughly.
Don't forget to give the inside of your windshield a good washing, too!
Visit Suntrup Automotive Group For Your Car Care Needs!
If you need any additional help with car care tips, or just want to browse our inventory, visit our dealership in St. Louis today! Should you have any questions or concerns, contact us beforehand or to set up an appointment.
Is your check engine light staying on for no reason? You may need to perform a manual reset. Do you have a brake light that has burned out? We can help with that, too.
More From Suntrup Automotive Group
St. Louis is a great place to live at any time of year, but there's no way to deny that fall is one of the most seasons for folks who live nearby. In truth, there are so many exciting fall events around St. Louis, that it can be hard to choose just one or pick…

Have you been looking for the best summer events in St. Louis? You don't have to play a guessing game in order to plan your next vacation or day out. Locals and visitors alike have trusted Suntrup Automotive Group to show them to the best local restaurants and springtime attractions, and now, we're bringing you the best…

Once you buy a vehicle, you have to start taking care of it. This includes staying on top of basic vehicle maintenance and having your new or used car serviced when necessary. The Suntrup Automotive Group has several service centers in the greater St. Louis area. Offering detailed service on several makes and models, you'll…